Thank you for becoming a Dealer of Great Northern Door custom doors. Our family and talented team of craftsman thank you.​​
Great Northern Door is committed to supporting our partners with tools and resources that make doing business simple.
NEXT STEPS CHECKLIST:
Bookmark This page. Below are resources that will help you learn more about our products. We add to this resource page often, so check back.
We've added you to our "Dealer Locator"
Add Us To Your Website: Please add our products to your website. Use the assets provided below to get started. We will promote all of our dealers on social media over the course of the year. We will use the links to your website that include our product.
Send Us Photos: We love to see where our doors end up, please send us photos of the final products. Send to Marketing Team
Questions? Contact:  Matt Lingo – Send Email  |  612-258-6388
ASSETS FOR YOUR SOCIAL MEDIA
• Coming Soon
CUSTOM GARAGE DOORS
Whether you're looking to compliment a lakeside cottage, recreating a vintage property, remodeling or building new—our garage doors offers premium quality with unlimited design options.
FEATURING:
Wood Garage Doors
DURA-EEZ Garage Doors – Composite door technology that looks like real wood.
CUSTOM EXTERIOR DOORS
Style that's built to last. Our Exterior doors will dramatically improve the look of your home and leave a lasting impression your guest will take with them when they leave.
FEATURING:
Wood Entry Doors 
Wood Flush Doors
DURA-EEZ Entry Doors – Composite door technology that looks like real wood.
CUSTOM INTERIOR DOORS
Modern flush interior doors make a statement throughout your perfectly designed home. If you've been dreaming of door design, give us a call and let us help you bring it to life.
FEATURING:
DURA-EEZ Garage Doors & Entry Doors
New, patented, garage doors utilizing DURA-EEZ™ Technology, featuring the science of AZEK building products. Real wood look without the maintenance.
Why recommend DURA-EEZ Garage Doors and Entry Doors?
Homeowners all strive to find the balance between durability, attractive design and less effort in maintenance and upkeep. DURA-EEZ™ alternative composite garage doors feature a proprietary technology to help make this balance easier. 
Benefits:
Easy to clean
Water, stain, split and rot resistant
No upfront finishing
Maintenance free
Durable
Looks like wood
Wood-like finish includes 50-year fade and stain warranty
Paint-grade finish 5-year fade and stain warranty
Style & Color:
18 designs style opitons
9 Wood-look color choices
Paint-grade with 30+ color options
Various glass styles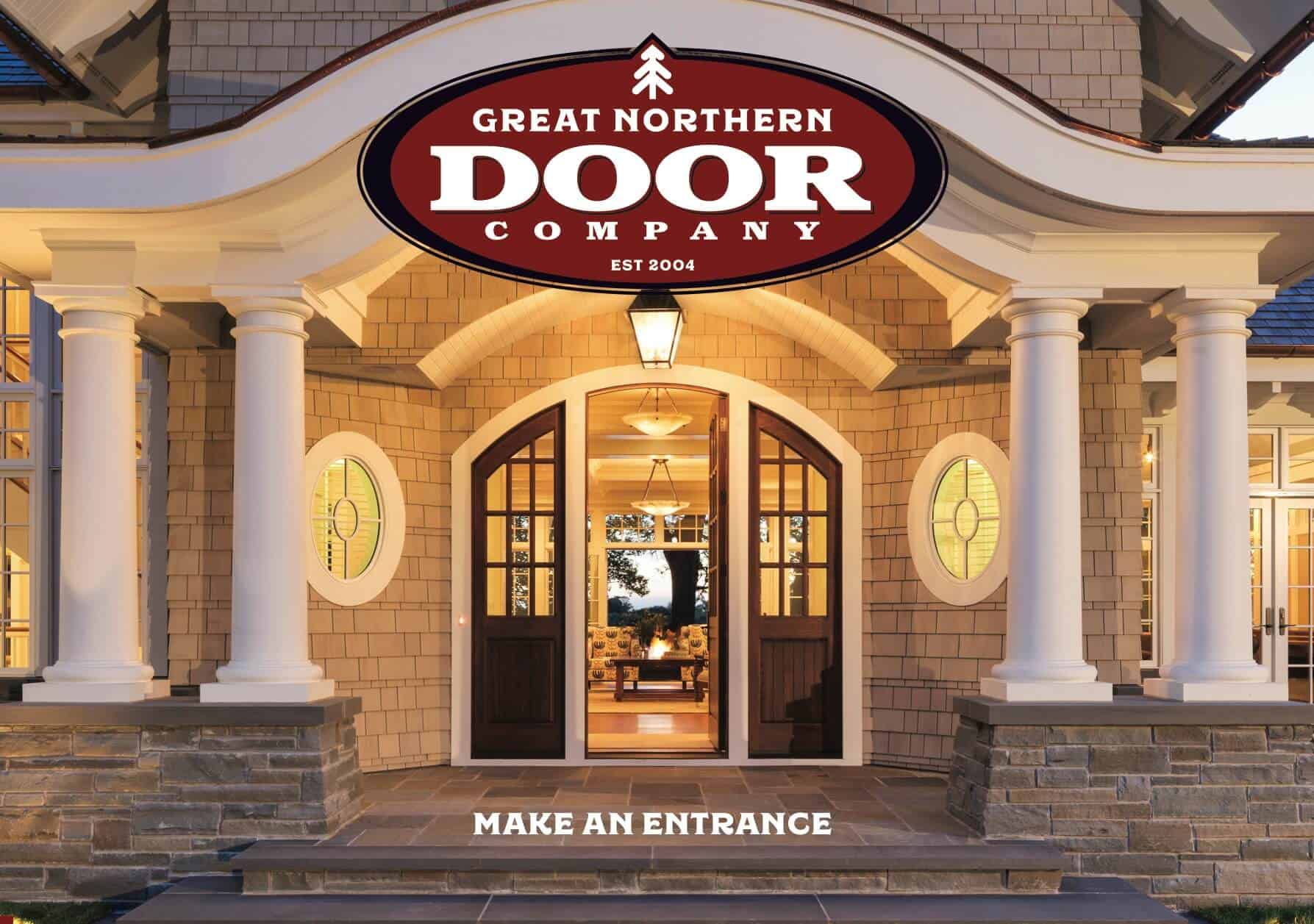 Complete Product Brochure (Download)
* These fields are required.
Why use Great Northern Door?
• We create distinctive, handcrafted works of art to match the design style the home
• Shorter lead times
• Door experts to help you every step of the way
• Easy to quote
• Innovative design team
• Finely crafted construction is our standard
• Innovative fine craftsmen building custom doors with integrity.
• Genuine care for getting it right or making it right
We are a family owned and operated company with a passion for building custom doors with integrity and attention to all the beautiful details.
We are rooted in a tradition of dedication to fine craftsmanship, the highest standards in materials and workmanship along with a high level of customer service, which has earned us an excellent reputation as industry leaders.