Custom wood doors can add a beautiful and inviting design detail to your home.   Their luxurious beauty comes with some maintenance, however, and some other considerations.   Wondering if one of our custom, all wood garage doors is the right option for your home?   Check out our considerations below.
Custom, All Wood Garage Doors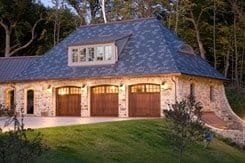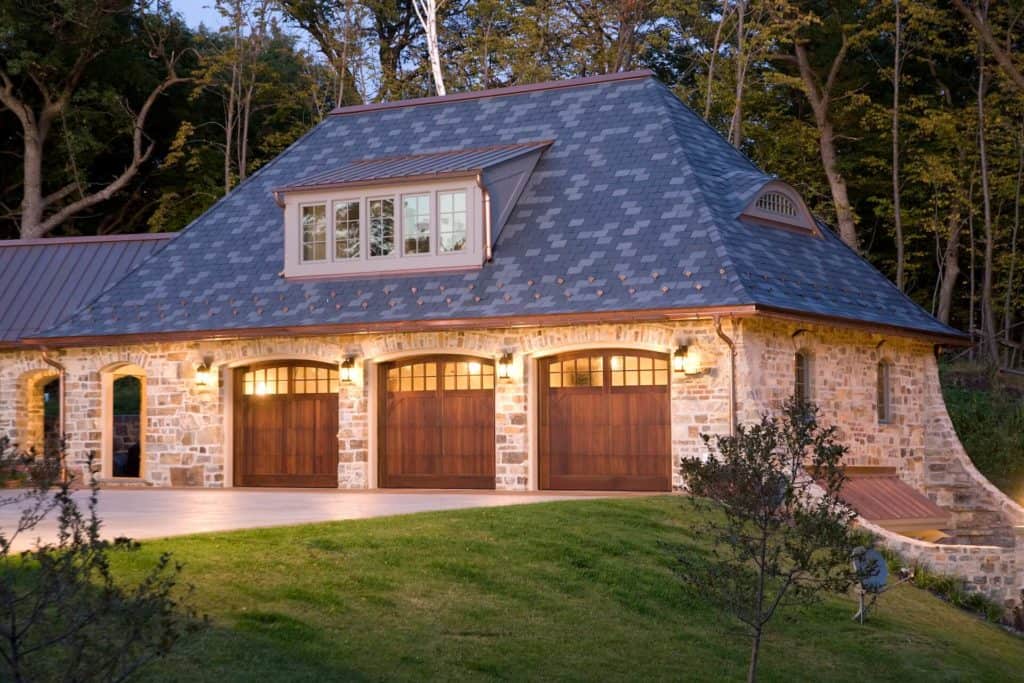 DESIGN:  Wood Species and Color Options
Have an idea of the color and style of door you'd like?  If you've found an inspiration photo, or you'd like to match other woodwork in your home, you'll want to understand which species of wood will be the basis for the look you're going for.  Each type of wood has a specific grain pattern and accepts stained finishes in unique ways.  Our team can review your ideas and help you select the wood species and type of finishing that will be needed to achieve your dream door.
LOCATION:  Garage Door Direction & Environment
Is your custom wood door going to have lots of sun exposure?  Do you have gutters on the house to keep the water away?  Letting our team know about the exposure and how the door will be situated on the house is helpful in determining the best wood species, finish and maintenance to achieve the greatest longevity.  
Southern and western exposures can push the limits of finishes, especially if a dark stain is selected, and will require maintenance sooner than those on the north and east sides.  Water can also have an effect on doors – houses near water can also be susceptible to more frequent maintenance as are those without eave overhangs/gutters that leave a door less protected from the elements.  
Maintaining your wood door is critical.  Applying a maintenance clear coat every 12 to 24 months is a general rule of thumb.  Let your door tell you when it needs a maintenance clear coat – it's time to apply a clear coat when the door doesn't look very vibrant.  The timing on this will vary due to climate conditions, which direction the door is facing, water exposure, etc.  Moreover, its critical to maintain the integrity of the clear coat AKA (sheen of armor) to ensure that the weather doesn't eat into the stain.  You shouldn't need to re-stain your door if you keep up with the maintenance clear coat.
DOOR CONSTRUCTION:  No Shortcuts
The construction of your garage door is very important.    Top quality materials and expert construction translate to excellence in appearance and longevity.   We construct our doors without face nailing – a small detail that makes a huge difference in how the door looks.  Ensuring that your wood door doesn't warp or bow as it goes through the harsh elements of cold winters and hot humid summers is our focus and our years of experience help us create doors that are beautiful for generations.
Proper insulation is also a factor to consider as reflecting heat and cold can have a large impact on the comfort and wear and tear on your garage interior as well as the longevity of the door.   
When ordinary won't do, our custom wood carriage style garage doors can become the true vocal point of your home, adding value and curb appeal to your home.  Whether you are looking to compliment a lake side cottage, recreating a vintage property, remodeling your family home, or finishing a new house – Great Northern Door will go above and beyond to bring you an unrivaled variety of custom made wooden garage doors.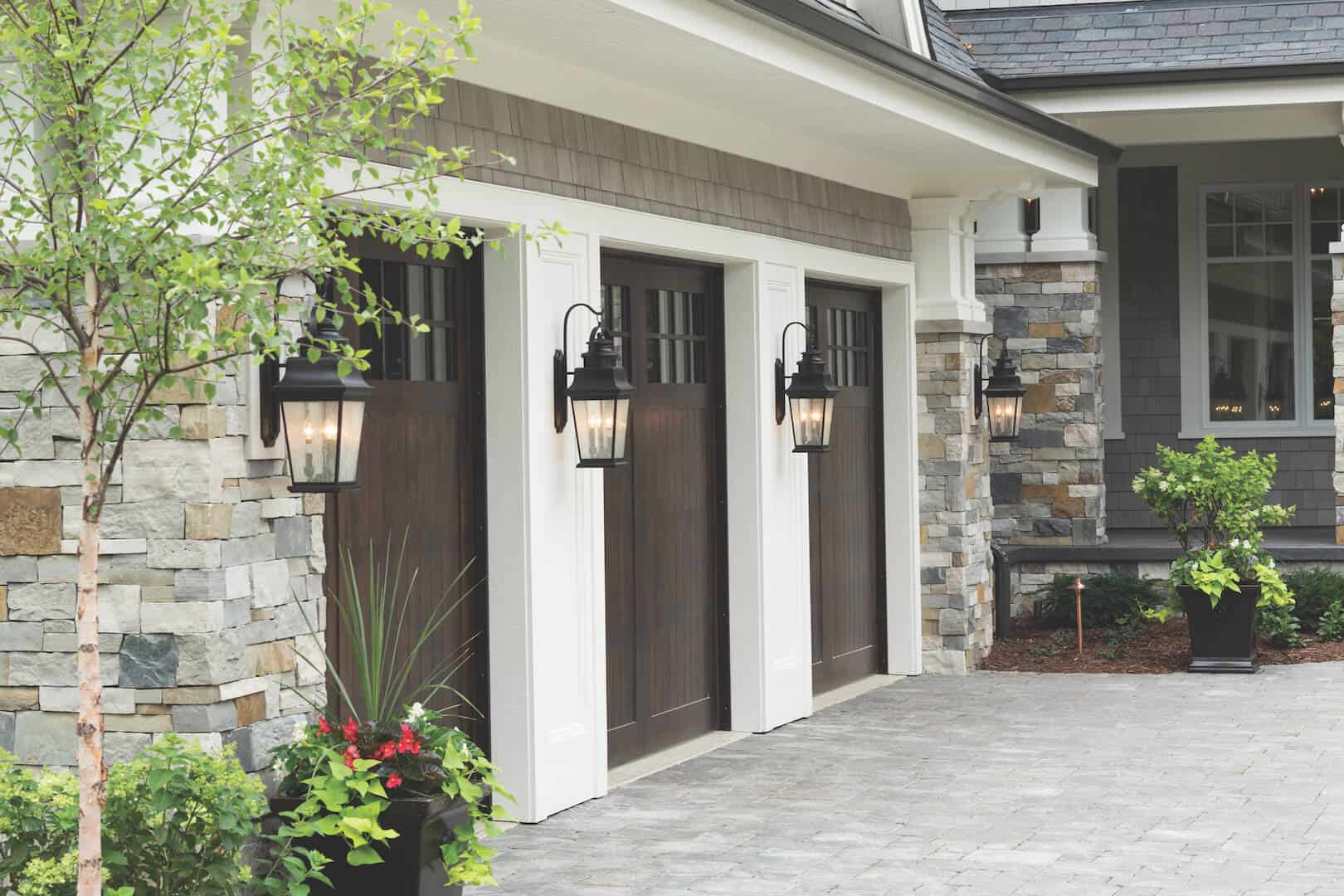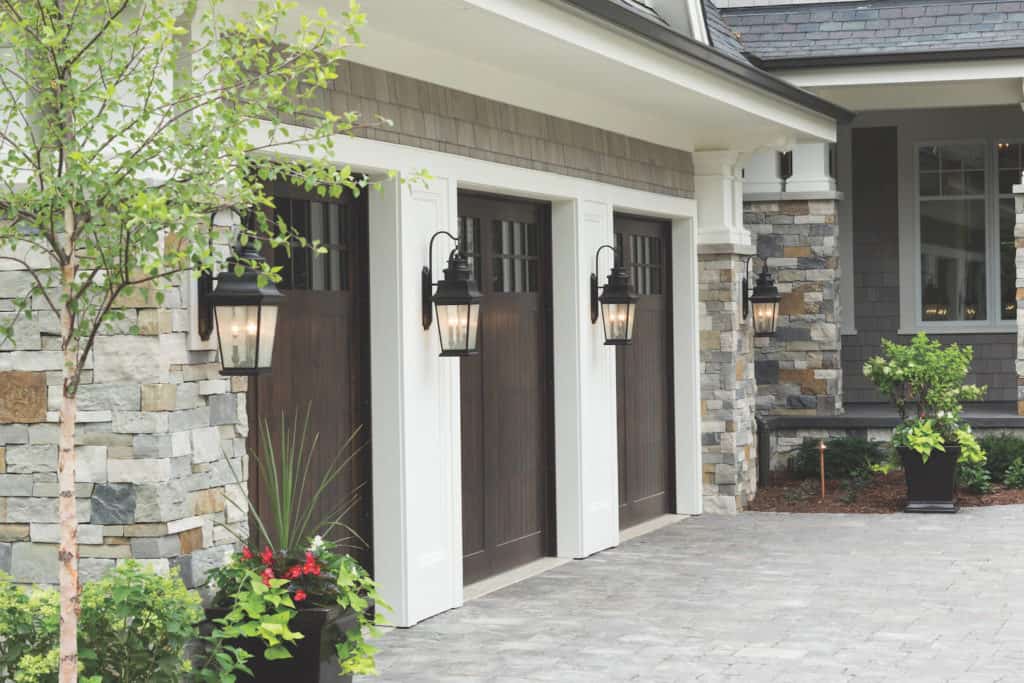 No matter the project, you'll find a Great Northern Door to match your taste and style.  
From our family to yours – Let's make an entrance together!