When choosing to update your curb appeal with new garage doors or a new entry door (or both) there are many factors to consider. It's important to have a vision of the entire style of home you're trying to achieve, rather than selecting single door designs you like without considering how it'll work with other elements of your exterior.
While many people love the timeless appearance of wood garage & entry doors, they come with additional maintenance requirements to ensure the longevity of your door. This maintenance is not difficult, and can easily be done by the homeowner or a painting company, however it is something to consider when choosing the material of your door.
If you want the look and feel of a wood door, but are unsure about the maintenance, we've bridged that gap for you. Our new patented product DURA-EEZ™ is a low maintenance composite material that allows for both wood grain or painted appearance, without the annual refinishing! This product comes in both garage and entry doors, in a variety of different styles and colors.
To learn more about our DURA-EEZ™ product line, click here: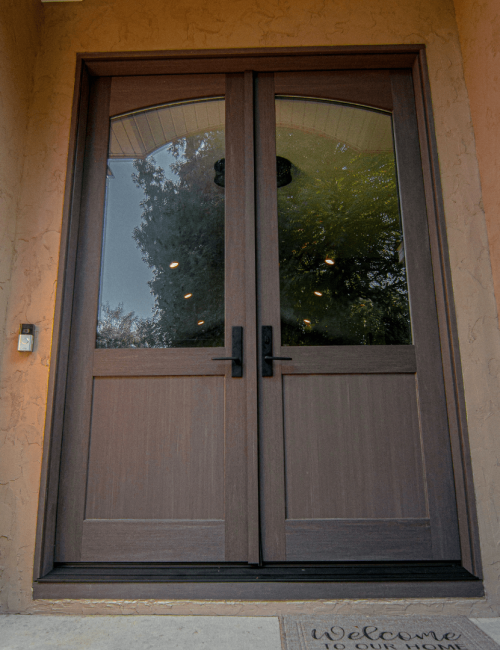 In the last few years, we've seen a significant increase in homeowners wanting their doors to really pop against their exterior, and are choosing paintable door options, specifically in white or black! This tends to work very well with the modern farmhouse trends we're seeing all across the midwest. DURA-EEZ™ is a great option if this is the look you're going for. Our alternative composite material is paintable in any color! So you can choose from some of our most popular options such as white, black, gray or navy… or create a custom color match!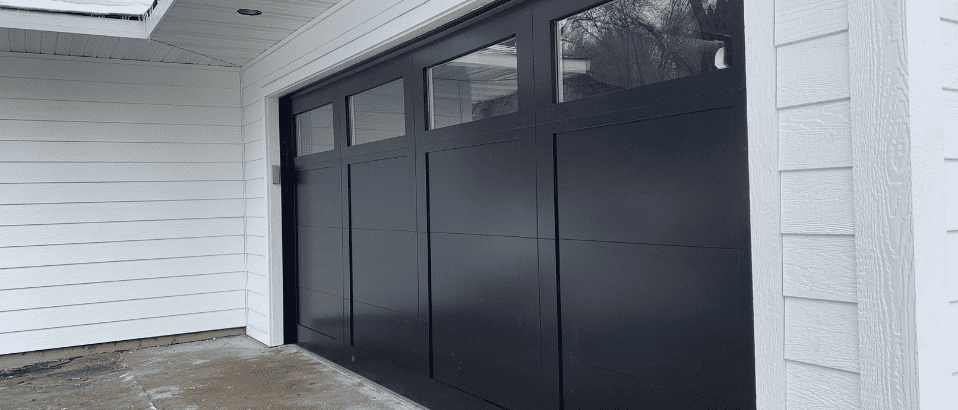 Below is another example of our DURA-EEZ™ product, but in the wood grain option. We have 8 different wood grain styles to choose from that provide the look and feel of true wood garage doors, without the refinishing requirements! 
Check out our website to view all of the wood grain colors!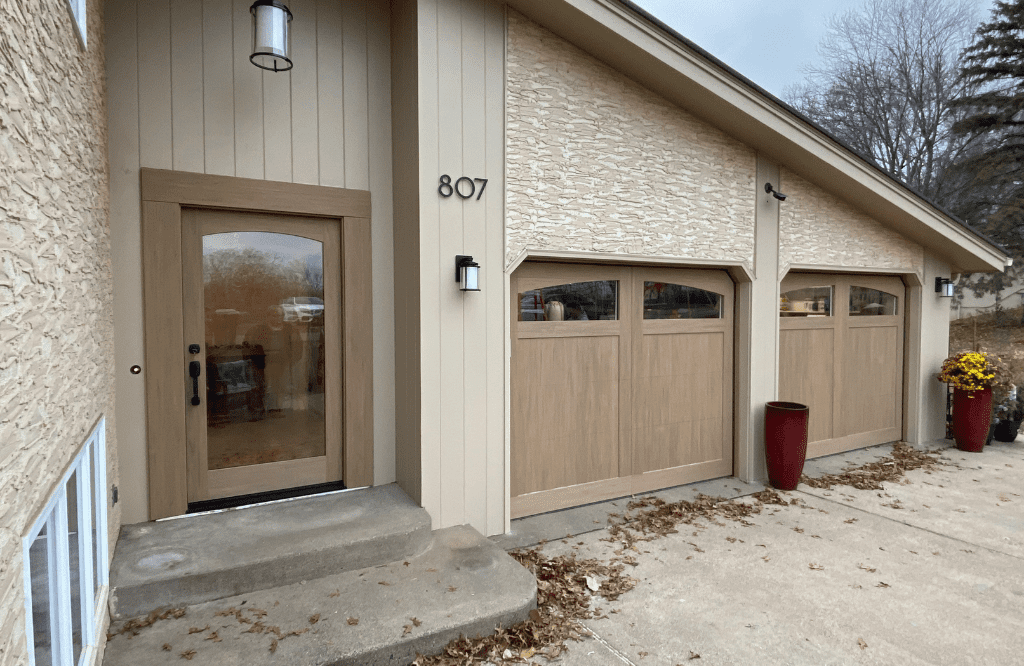 Matching Your Entry Door & Garage Doors
When it comes to choosing your entry door system, there are a variety of options that you have! If you choose DURA-EEZ™ garage doors, you can pair them with one of our entry door designs that are also available in DURA-EEZ™ to have perfectly matched material. However, that's certainly not the only way that people pair their entry doors with DURA-EEZ™ garage doors! As you can see below, this homeowner wanted the convenience of low maintenance garage doors, but still wanted to have the timeless elegance of a true wood entry door. At Great Northern Door, we can match wood entry doors to the DURA-EEZ™ composite material to give you the best of both worlds!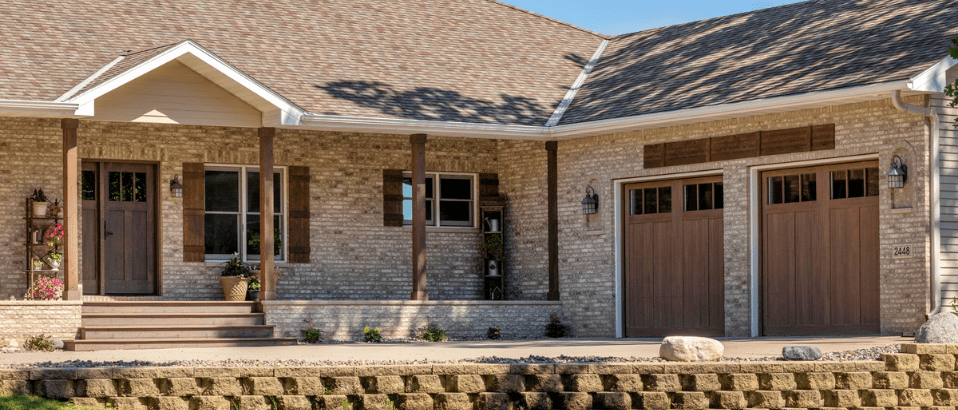 If you have any questions about what door material or style is right for you and you rhome, please don't hesitate to reach out to one of our qualified dealer partners or to us directly. We'd love to help you!