Introducing DURA-EEZ™ Patented Composite
A first-in-class, top of the line alternative composite technology for entry and garage doors that stand up to the most extreme environmental challenges, without breaking a sweat.
Our new, patented, entry and garage doors, utilizing DURA-EEZ™ Technology, featuring the science of Azek building products.
Real wood look without the maintenance.
As homeowners we all strive to find the balance between durability, attractive design and less effort in maintenance and upkeep. Our alternative composite doors feature a proprietary technology to help make this balance easier. These entry and garage doors blend the look and feel of genuine wood doors with modern technology to operate smoothly. They are easy to clean, are water, stain, and rot resistant, and best of all come without the hassles of upfront finishing and yearly maintenance. Featuring multiple designs and wood or paint-grade options, you are assured to get the design that is right for you and your home – without compromise!
Give us a call or connect with us online and let us help keep your time at home for the things that are most important – like your family!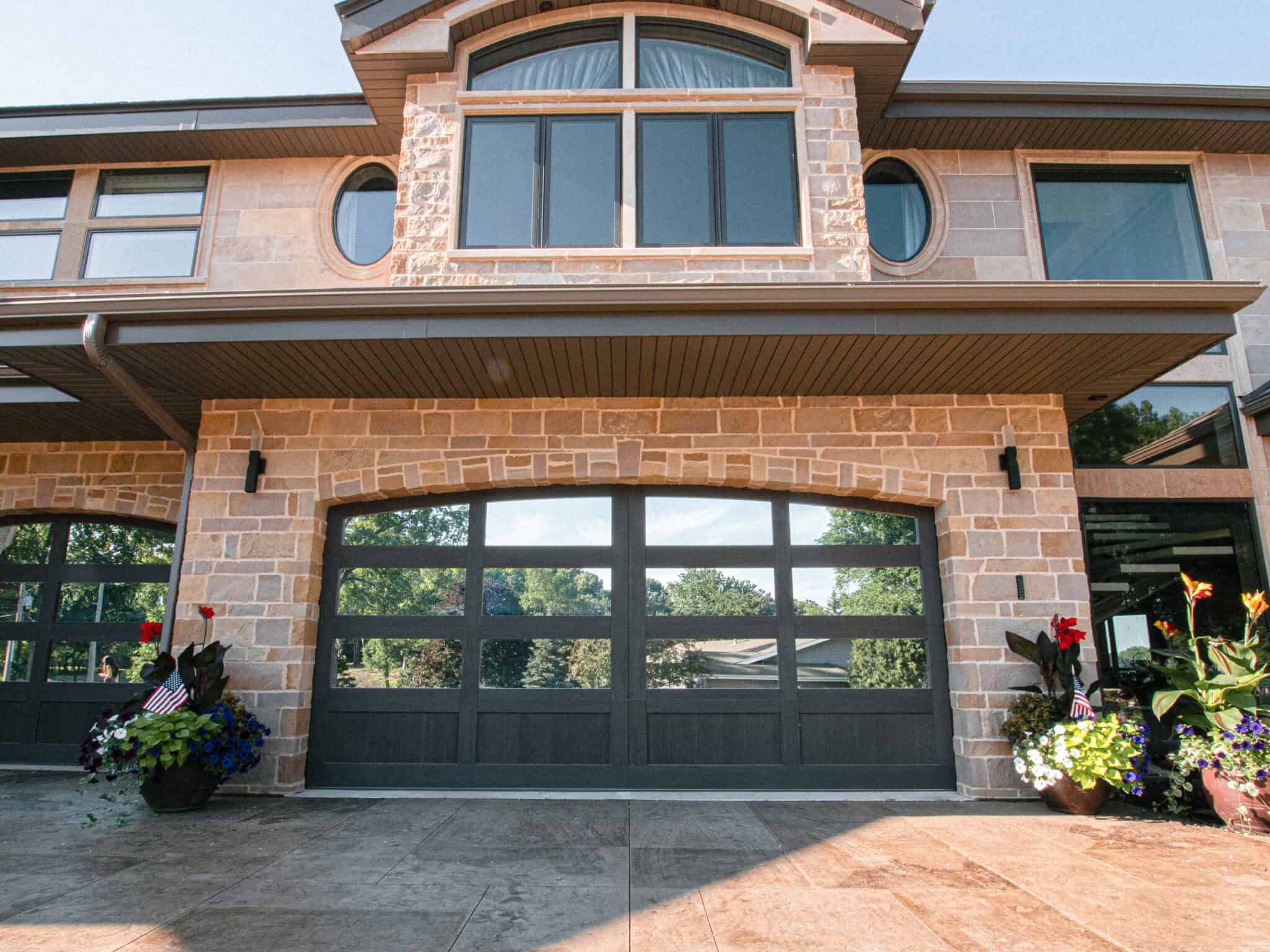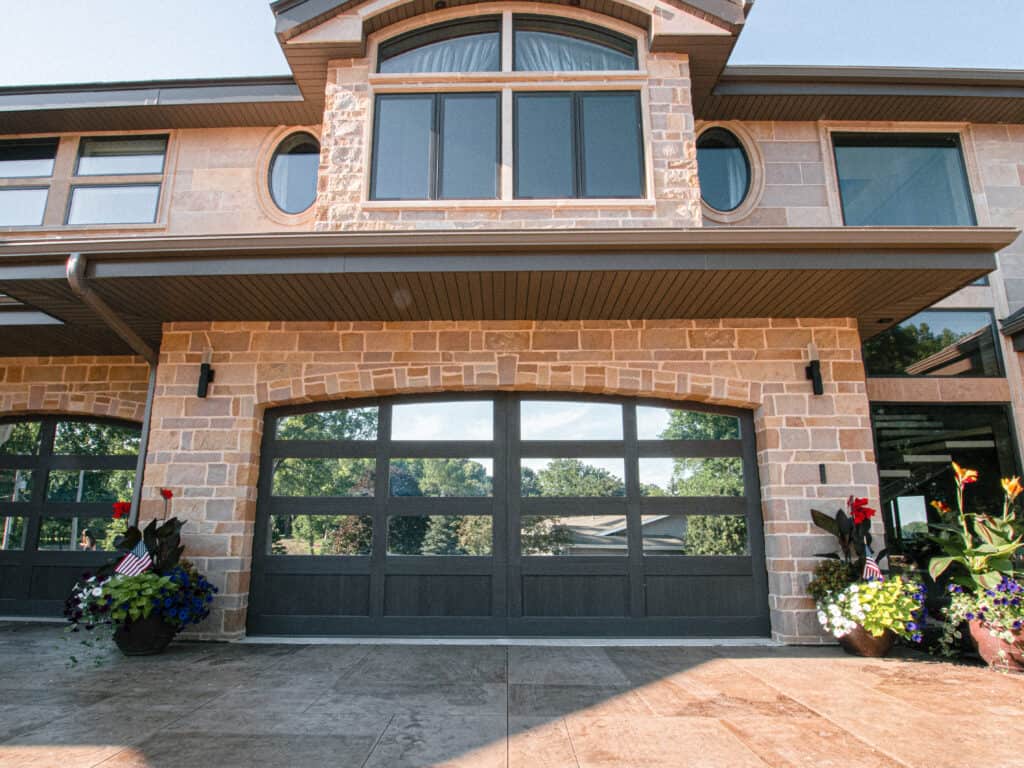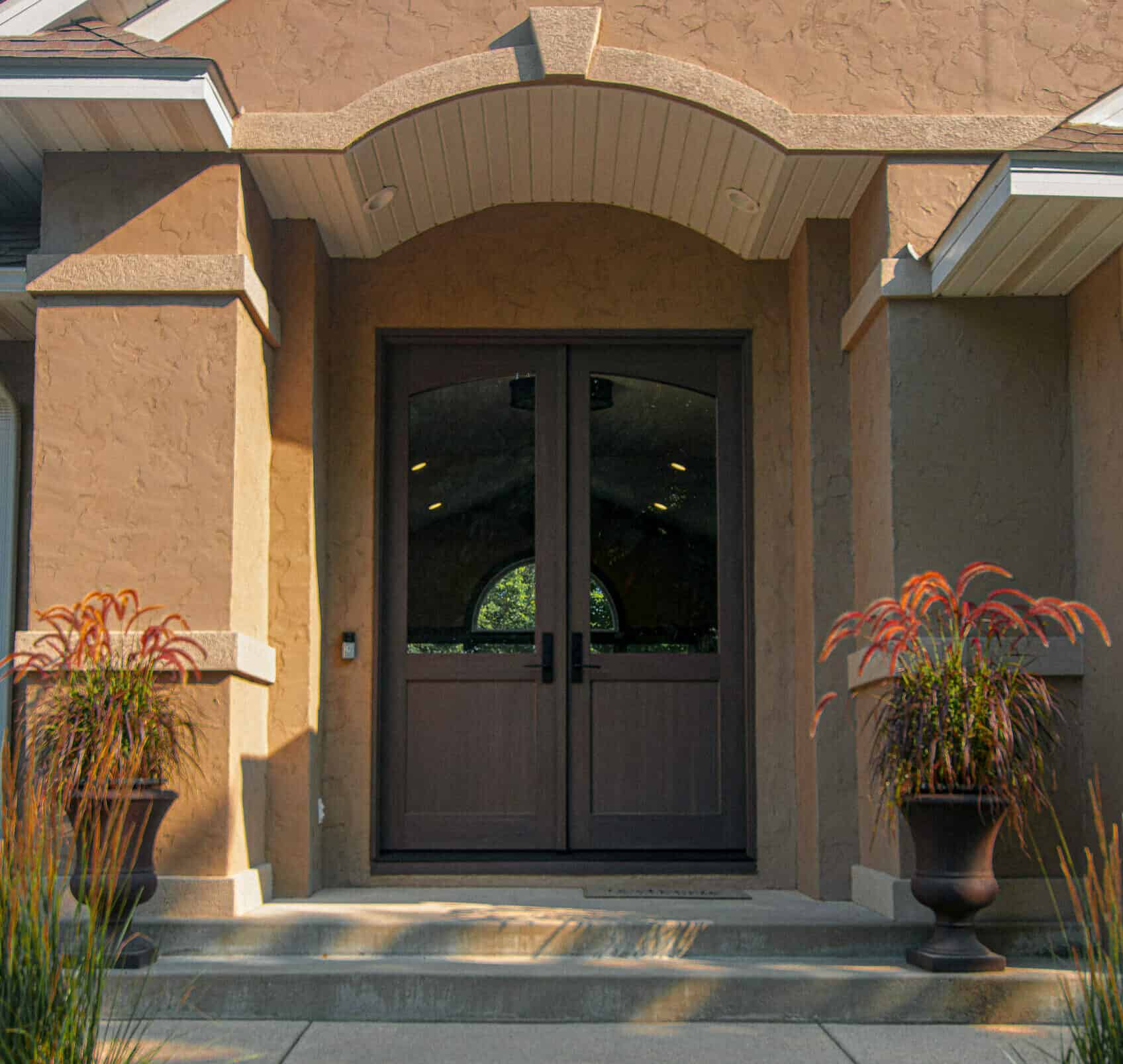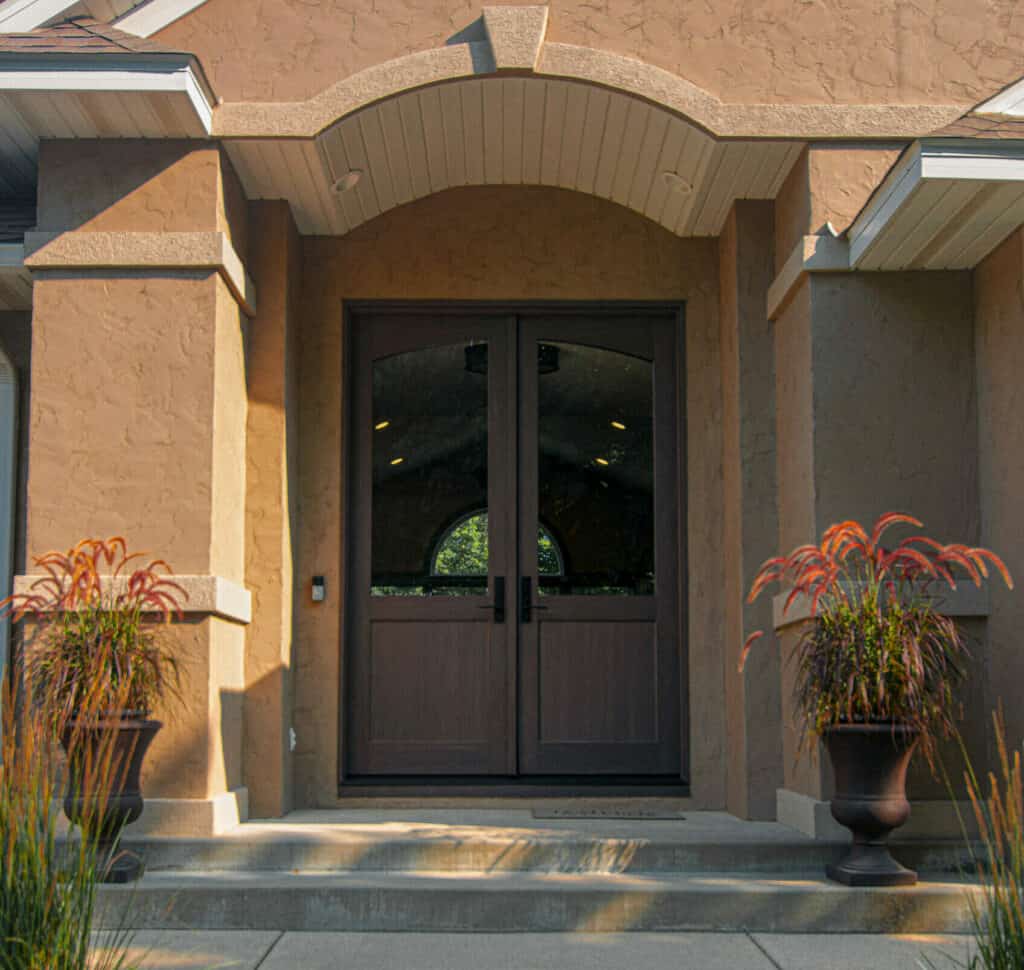 With 18 designs, 10 colors and multiple glass options to choose from, you're sure to find one that fits your style.  Contact us online or give us a call – we'd be happy to show you some samples.
Stain, split and rot resistant
Real wood-like appearance
2 1/2″ Thick Insulated Panels
5/8" Clear (standard), Frosted, Seeded or Winter Lake double pane insulated glass.
Door Sizes available 6′-20′ Widths and up to 12′ High
Hardware options available upon request
Stain, Split and Rot Resistant
Real Wood-Like Appearance
Exterior door Standards: 21/4″ Slab Thickness
Height Standards: 6'8″ (Upgrade 7'0″ or 8'0″)
Width Standards: 2'8″, 3'0″, 3'6″
Width Standard French Door: 6'0″
5/8 Clear (Standard), Frosted, Seeded or Winter Lake Double pane insulated glass
Clean with soft cloth with mixture of mild detergent
Use simple detergents, including Dawn dish soap or Simple Green
Always use white cloth towels or rages for cleaning to avoid transfer of pigment onto the surface during cleaning
Cotton T-Shirts material works well and prevents cloth fibers from sticking to material
A heat gun can be used to remove or blend most surface dents or scratches
We guarantee our doors to be free of defect caused by faulty workmanship or materials for up to one year from the date of purchase. The Alternative Composite garage doors carry a 50 year warranty against color fade and a 5 year warranty against delamination.  To obtain complete warranty information, please contact us directly.
For full style, color and accessory options: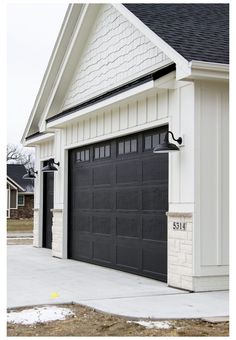 DURA-EEZ™ GARAGE DOORS
Wood look and paint-grade composite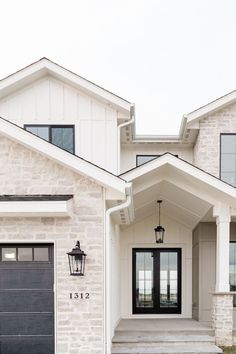 DURA-EEZ™ ENTRY DOORS
Wood look and paint-grade composite